If you are below 25 (or pick any number) and wondering what lies ahead for your career path, congrats! You're beginning to ask the all-important question! That isn't as bad as going through life doing what you think is expected but never stopping to ask what fulfils you or how you can fill yourself up to enable yourself to give from within.
Gary Vee, entrepreneur and bestselling author, advocates self-awareness, which includes knowing what you suck at, accepting that, and devoting energies to excel at what you're good at. Here's a list of six questions centered around the 5Ws and 1H (Who, What, Why, Where, When and How) to help you through the maze of career path planning.
1. Who are you? Know thyself
This is a most difficult question but it's also the winning question. When interviewers ask you to describe yourself or make you sit through a personality test, they're hoping to find the fit between your qualities and the role you applied for. Yes, you should be the same person at home and at work. (Less crazy at work, hopefully).
Are you an extrovert, introvert, or ambivert? Knowing yourself gives you have an easier time finding work chummies — people you can work alongside and grow with.
2. What are your interests and strengths?
Ideally your interests and strengths should match! It might not happen instantly, but you get to work towards it 🙂
Use the skills you already have, and take comfort in the fact that you can transfer them across industries, depending on your interests. Studied accounting in school but have an interest in design or wellness? You can balance the accounts for a design or wellness business, even before you work towards picking up design skills or wellness knowledge.
All of us are good at some hard skills and soft skills. The former includes functional and technical expertise, while the latter can be communicating with people, managing expectations or negotiation. The trick to enjoying each stage of your career, feeling confident and in control, lies in knowing you'll never be in a dead end. That's why it pays off to chalk up more work experiences and internships to develop your potential as a newbie!
3. Why do you do what you do for your career?
Knowing what motivates you keeps you standing up after hard knocks and setbacks. We are driven by motivations, both intrinsic and extrinsic. The former could be personal beliefs and passions. The latter could be something material like wealth or reputation goals.
"What are you willing to suffer for?" asked Mark Manson, personal development writer and digital nomad. Such is an apt reminder to millennials who may consider jobs based on perks. Taking it to a higher level, it can be about understanding your values and finding a company whose mission is in line with your personal goals and values.
4. Where do you stand and where's next?
At each stage of your career, it would be great to be well-supported and trusted to grow and gain skills over time, soaking it all up and giving it all back. You can use LinkedIn to browse profiles of senior professionals to understand what experiences are needed to progress towards a certain role or company of your aspirations.
5. When will you get to where you want to be? Is it in stages?
Mark Manson outlines the four stages of life as such:-
Doing what is expected

Self-discovery

Realising that there are limits, and choosing to commit to one endeavour as a life goal or mission

Working on leaving a legacy behind
The third stage is most interesting — when one needs to and gets to choose that one single mission to commit to and pursue it to excellence. This comes after exploration and having to eliminate and focus with clarity and purpose.
6. How do you prepare yourself for your career path?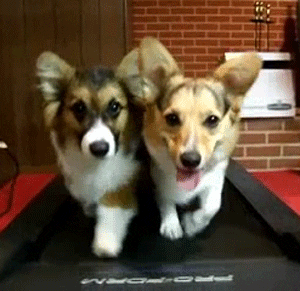 Are you spending your free time with books, activities or people who can help you in the long run? Are other aspects of your personal life looked after well too? Work experiences help you to grow as a person, so take everything in your stride.
Career planning is an ongoing process, and it first begins with your exposure. That's why Glints is here, with best opportunities for you to explore your interests and be updated on latest trends in the job market.