It's a universally accepted truth that a little extra moolah on the side is a wonderful thing. Not only will you be able to enjoy spending a little more on your shopping or travelling experiences (YAS!), a side gig is also the "freedom ticket" to help you escape the boring routine of your day job, meet new people and learn new skills.
Now, one may think that a full-time job may get in the way of the mythical "freedom ticket" to be more financially comfortable, but don't worry – we're here to help! Here are some quick tips for you to get started on your side gigs while working full-time.
Pick a fun gig you can manage outside working hours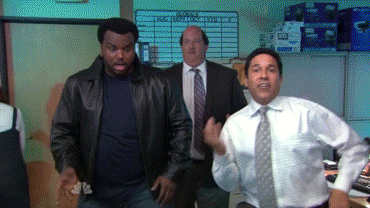 Pick something you'd enjoy so you'll have fun doing it! Working full time will drain you physically, emotionally and mentally, so there's nothing like working on something where you could let loose a little, be yourself and earn money.
Do you love meeting people and cruising the streets of Singapore? Drive for Grab! Do you have friends and family who love handmade crafts? Sell them handmade jewellery or nifty artwork for them to showcase!
As long as it's not going to stress you out, there's nothing stopping you from doing it.
Mad skillz needed, y'all! (And get your boss to pay for it. Shhhh)
Source: icanhascheezburger.com
Once you get started, you gotta git gud. Take the time to brush up on skills so that you're able to provide your after-work services like a pro and differentiate yourself from others doing the same thing. The best thing is, you may not even have to pay for it!
Look out for any in-house training that your company provide. Employers may offer formal training where you can learn for free (and get paid on top of it). Alternatively, get yourself on SkillsFuture for to get some cool skills upgrade. These certifications may be helpful to you when pitching your services to prospective clients.
(Don't tell your bosses we said so!)
Productivity trackers are great virtual assistants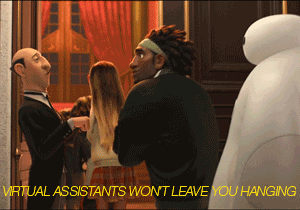 So. Now you have a full time job and and kickass side hustle? Cool. Time to call for backup ASAP! Luckily for us, managing time and multiple projects have never been easier with online tools and chrome extensions. No matter the kind of side gigs you choose, there are times when juggling multiple projects is going to drive you up the wall.
Here's where project management tools like Asana or Trello come in useful. Organising and prioritising tasks become super important as it keeps you on top of important stuff.
Keeping a neat and proper online file storage system is also crucial (you don't want to be tracking for stuff on your email accounts or worse, on your desktop!) Store all your files and work on Google Drive or Dropbox, so you can have access to the files and share your files to your clients at anytime.  
So there we have it – pro-tips from folks with full time jobs and a little extra on the side. Now go forth and be productive, fellow freelancers!