With a good part of time spent in the workplace daily, the people in the office are akin to your second family. Having good relationships and bonding with your colleagues is important for enjoying your work days.
December in Singapore may not marked be by the sound of sleigh bells (ring-a-ling-a-ling) but by the delight of year-end bonuses (ka-ching ka-ching) which is all the same pleasant, if not more.
The less intense pace at the end of the year also makes it an excellent time to improve bonds with your work family and team. Here are five tips!
1. Be a good sport
While you don't get to let down your hair or paint the town red at office parties unlike the ones with families and friends, be there and be nice. You may find yourself having to make small talk with staff from other departments and levels of seniority. That may be intimidating though you never know when you might just make a new friend. People love to talk about their work or their lives, so just ask some safe and light questions if you find yourself stuck and lost for words. Everyone's there for the free food.
2. Step up and be a gift yourself
Lads can contribute your muscles and height to set up (and destroy!) the Christmas tree, while ladies can show your crafty prowess to make some New Year decorations to spruce up the office. As long as the set-up is tastefully done, you'll not be told off for spending some work time on these seemingly mindless tasks while having fun and bonding with your colleagues. A+ for teamwork too!
3. Bond with your colleagues outside the office
If you already have a substantial relationship with your colleagues, raise the idea of a bonding session out of the office. Be it an art jamming session, or something frivolous yet soulful (like soap or ice-cream making), or a session of sports, the activity should be mutually agreed upon. Yes, it would be a good idea to see your boss with crazy hair on the trampoline.
4. Have one-on-one or small group lunches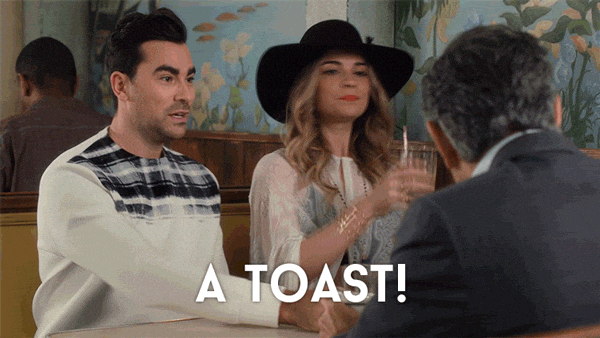 After the year end reports are turned in, December is often a slower period for most offices in Singapore. Many of your colleagues with families would be taking days off for the annual family vacation or errands such as preparing their school-going children for a new school year. The short-lived lull season is a great time to have more quality interaction and opportunities for bonding with your colleagues through lunches in small groups, especially in the period between Christmas and New Year.
5. Don't forget the service staff
The holiday hearth burns bright for all to share. Give a small gesture of joy, be it a greeting or a small gift like a packet of kopi, to the cleaners and security guards and other service personnel at your workplace. It's a blessing to make someone's day, especially for those whose services are thankless and deserving of more appreciation.
There is something magical in the air just before the start of a new year, be it from festive joys or the welcomed rainy weather for our sunny island. Even the most stern-faced colleague could warm up during this season. Congratulate one another for yet another year of 'fighting' together and huddle for a better one ahead!